Back to School Resources
School News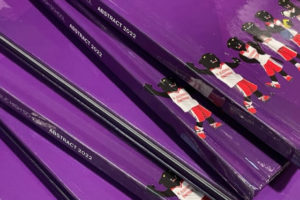 YEARBOOKS ARE HERE!
The 2021-2022 yearbooks have arrived and are ready for pickup!
Here's how to get your book:
WHEN: Daily, after school from 2:30 p.m. to 3:30 p.m. WHERE: St. Elizabeth CHS main office
Books can be picked up by students and alumni, as well as authorized family members and friends.
Please note if ... Continue reading "YEARBOOKS ARE HERE!"
Board News
November 16, 2022
Dear Families of the York Catholic District School Board,
Earlier today CUPE served notice that they could resume their job action as soon as Monday, November 21, 2022.
In the event of a strike, York Catholic DSB will move to synchronous virtual learning on Monday. Schools will maintain their regular daily learning schedules. St. ... Continue reading "Update re: Possible Strike on Monday, Nov. 21"
The York Catholic District School Board worked closely with its partners at the Ministry of Education, York Region Public Health, and with Board staff to prepare for the return to school in September. By aligning our practices with their guidance, we are confident our schools will continue to be safe, inclusive places to learn and work throughout the 2022-2023 school year.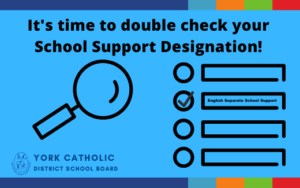 Protect and promote Catholic education – Ensure you are registered as a
Catholic Separate School Supporter
Did you know?