Back to School Resources
School News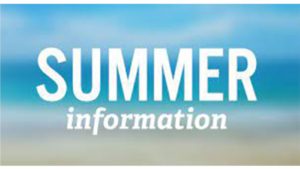 Our office is closed and will reopen on Monday, August 22nd.  If you need to reach summer school at St. Elizabeth Catholic High School, you may still call the school.
New student registrations submitted online during the summer will be processed upon our return at the end of August. Please visit www.ycdsb.ca/admissions to register online.
If you have admissions-related ... Continue reading "IMPORTANT INFORMATION DURING THE SUMMER"
Board News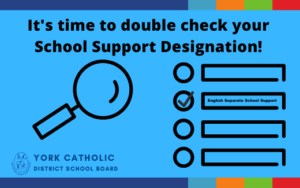 Protect and promote Catholic education – Ensure you are registered as a
Catholic Separate School Supporter
Did you know?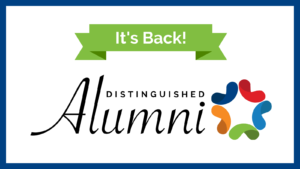 Nominations Open! The YCDSB Board of Trustees is pleased to announce the return of its Distinguished Alumni Awards.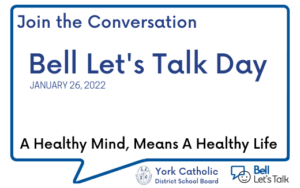 The York Catholic District School Board is preparing to mark Bell Let's Talk Day on Wednesday, January 26, 2022. This year's Bell Let's Talk Day campaign highlights the ways that we can support ourselves and those we care about through actions like listening, being there and talking. As we continue to focus on action to increase awareness around mental health and mental illness, we ... Continue reading "Bell Let's Talk Day 2022: Supporting ourselves and each other"